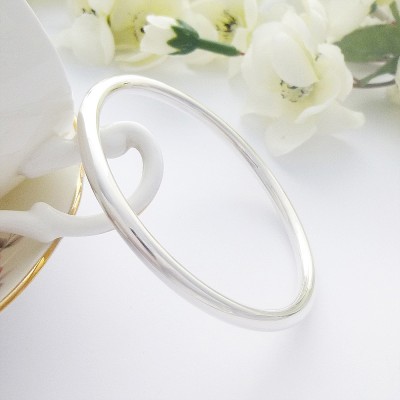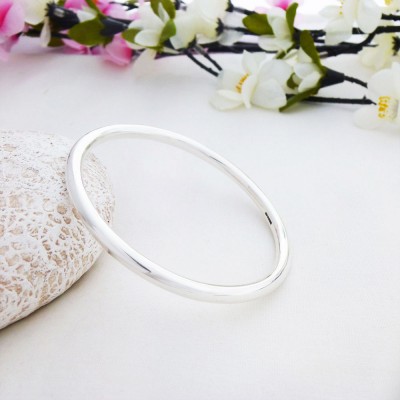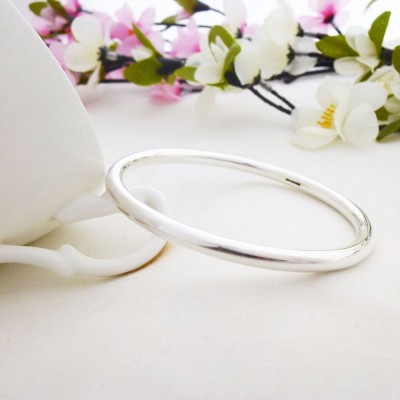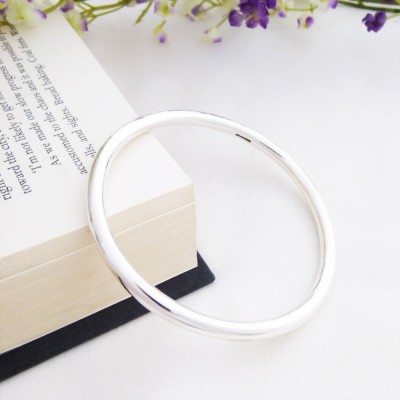 Isabeau Large Solid Silver Bangle
The beautiful Isabeau bangle is a round solid sterling 925 silver bangle. This bangle has proven to be a very popular choice with our customers, so we are delighted to now stock it in a larger size! The internal diameter of the Isabeau Large Silver Bangle measures 67mm and is perfect for women who require a larger sized bangle.
If you are looking for a quality solid silver bangle that has been handmade by a brilliant silversmith, then you will love the Isabeau bangle. This is a very curvaceous, smooth and round bangle that looks amazing on!
Subject to availability, the Isabeau is available in small wrist, regular wrist and large wrist sizes.
*This is the Isabeau Large size bangle