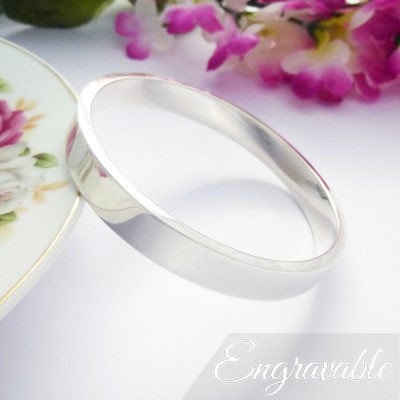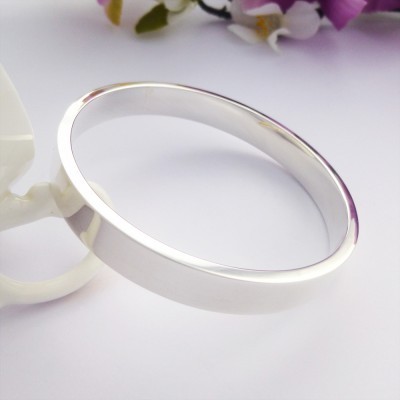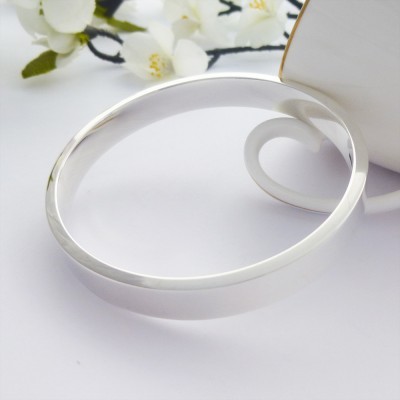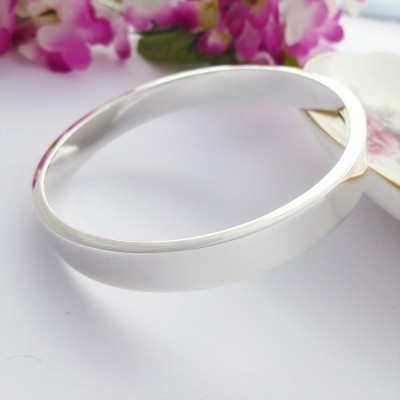 Isla Small Chunky Silver Bangle
The Isla is the classic weighty bangle, completely solid 925 sterling silver, genuinely hand made in the West Country and exclusive to Guilty, a piece that is finished to the highest standards with a full UK sterling silver hallmark.
The Isla is one of our most popular bangles in the Exclusive range, desired by ladies that love quality and jewellery that makes a statement. The Isla is a chunky ladies bangle with a rectangular cross section, it has an edgy feel and finished in highly polished sterling silver. The classic plain round design is always the most sought after and the quality and weight makes this design one of the most demanded.
The Isla small has a cross section that is approximately 10mm wide and 4mm deep with an internal width of approximately 61mm. This is one of the finest solid 925 sterling silver bangles available and the small Isla is sized to fit the majority of ladies with smaller sized wrists and is part of our engraved ladies bangles collection.
Subject to availability, the Isla is available in small wrist, regular wrist and large wrist sizes.
*This is the Isla Small size bangle