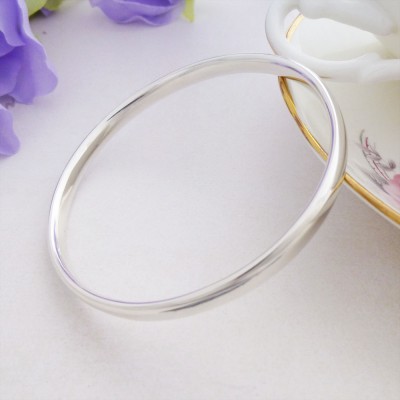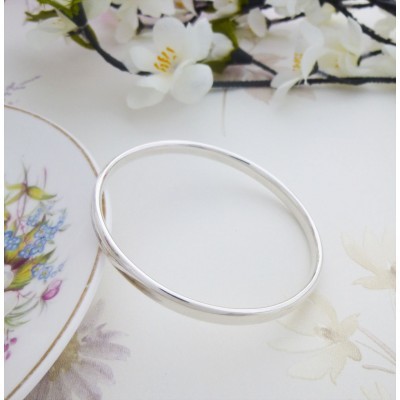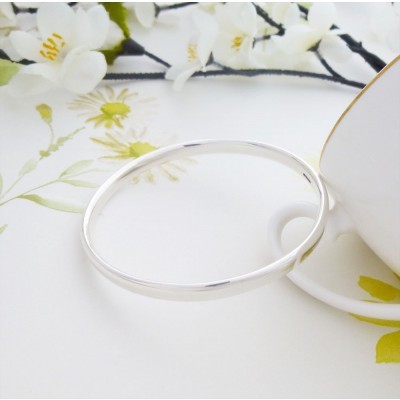 Malia Extra Small Oval Bangle
The Malia Extra Small Oval Bangle is a stunning oval cross section bangle that is solid, weighty and has a lovely quality feel to it. It has been handmade in the West Country and is a classic and glamours design.
The Malia Extra Small Bangle measures 57mm in diameter, making it perfect for ladies with small size hands. The oval cross section of this bangle makes the Malia a very comfortable bangle to wear and also makes it a very popular bangle in our exclusive range.
If you are looking to buy a beautiful bangle for yourself or for someone who in the past has struggled to find a bangle small enough to not fall off their hand, then the Malia Extra Small Bangle is a great choice.
*This is the Malia Extra Small size bangle