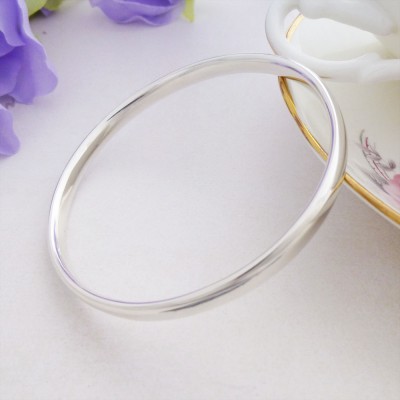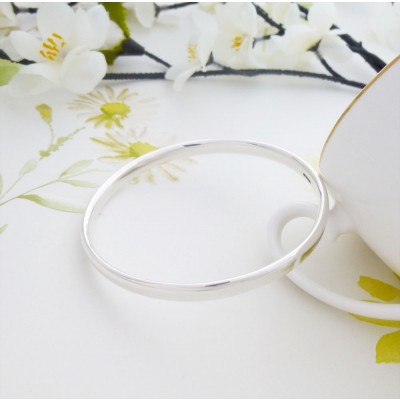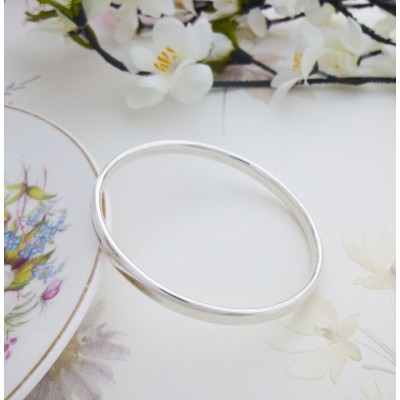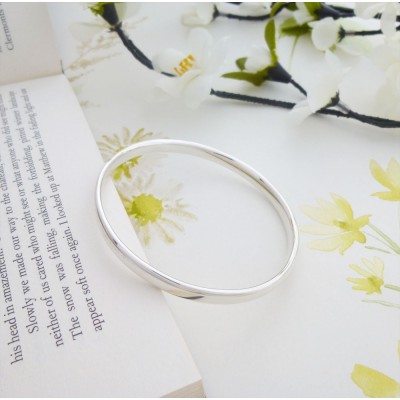 Malia Large Oval Section Bangle
We at Guilty Bangles are delighted to stock the gorgeous Malia Oval Section Bangle in a larger size, making it suitable for ladies who have a slightly larger wrist or hand. The internal diameter of the Malia Bangle measures 67mm in diameter, we also stock the Malia Bangle in small and medium size.
The stunning Malia Bangle is exclusive to Guilty Bangles and has been handmade by one one our very talented silversmiths. The Malia Oval Section Bangle is a solid bangle with a lovely smooth finish ensuring it sits beautifully on your wrist.
This beautiful bangle is made out of quality 925 sterling silver.
Subject to availability, the Malia is available in small wrist, regular wrist and large wrist sizes.
*This is the Malia Large size bangle