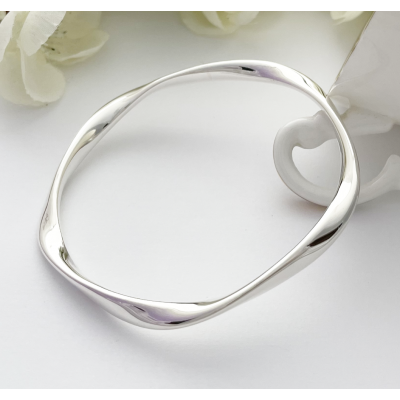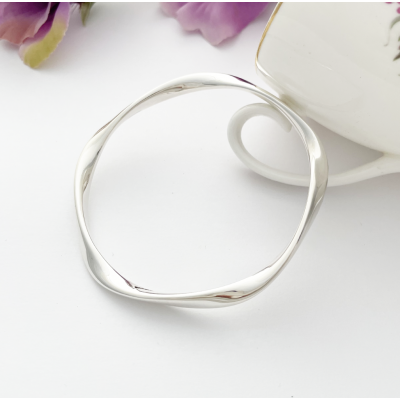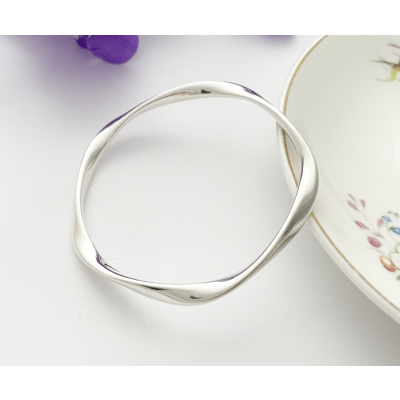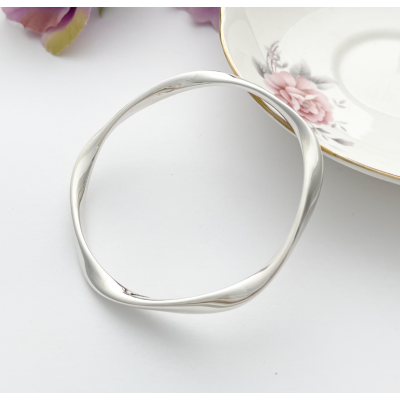 Payton Extra Large Bangle
The Payton Extra Large Bangle is a truly stunning bangle which has been handmade in the west country. This particular bangle is the Extra Large Size bangle which has an internal diameter of 71mm, perfect for ladies with slightly larger size hands/wrists.
The Payton extra large size bangle features five elegant twists in its design which makes this bangle absolutely gorgeous and it looks amazing on. This bangle is made of highly polished 925 sterling silver and it has a stunning reflective quality, that looks great with all outfits. This bangle is for ladies with larger sized wrists but has a beautiful feminine design, which compliments your wrist.
The Payton extra large wrist solid silver bangle is hallmarked 925 sterling silver, it is hand made here in the West Country and is made from solid silver with a highly polished finish. The internal diameter is 71mm and the weight of this bangle is 27g.
*This is the Payton Extra Large size bangle