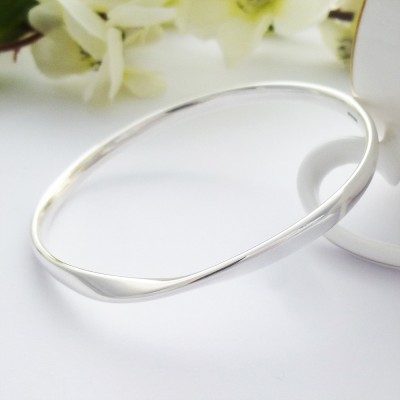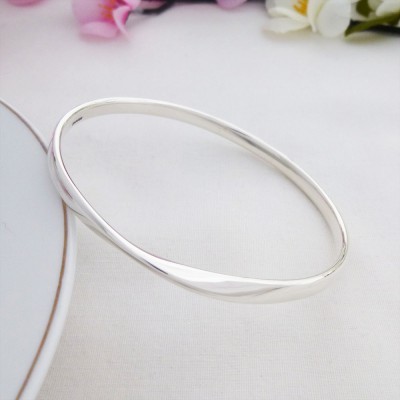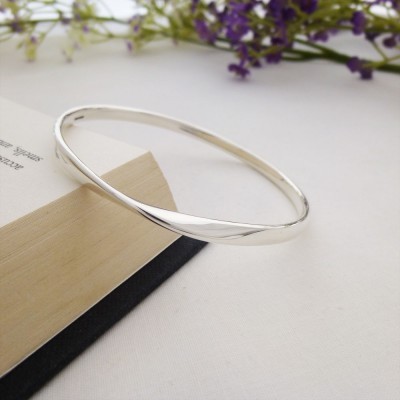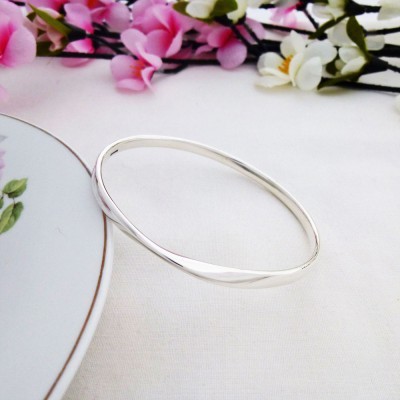 Trixie Extra Large Silver Bangle
The Trixie Extra Large Silver Bangle is a solid 925 sterling silver bangle featuring a funky twist in the design. The Trixie is a beautiful and very popular sterling silver bangle.
This fabulous bangle has been handmade exclusively in the UK for Guilty Bangles and due to it's popularity we have decided to create this bangle in an Extra Large size. The internal diameter of the Trixie Extra Large Bangle measures 71mm.
We love this bangle which is elegant, glamorous and looks amazing on. If you are looking for a quality 925 hallmarked in the UK sterling silver bangle which is solid, then the Trixie is the bangle for you! The Trixie is the perfect gift for your loved one and is now available in extra small, small, regular, large and extra large size!
*This is the Trixie Extra Large size bangle