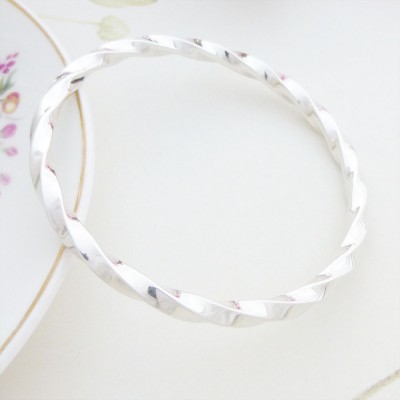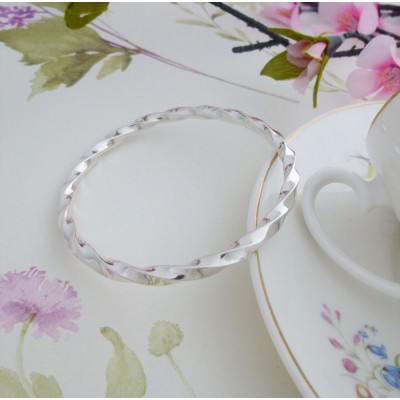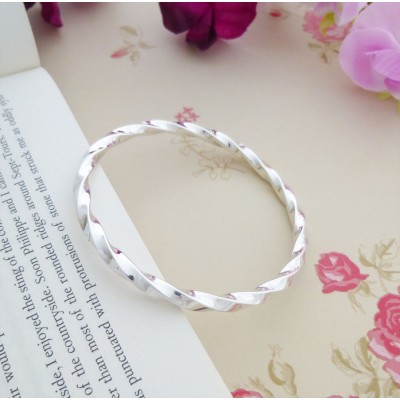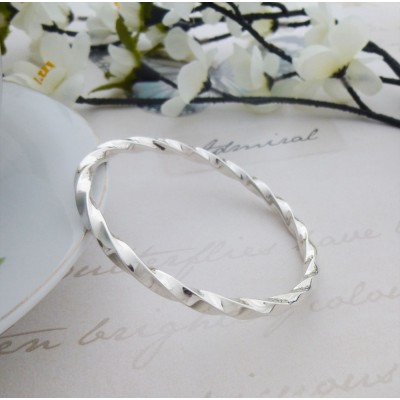 Imogen Twisted Silver Bangle
The Imogen is a high quality solid silver bangle that is twisted and looks fabulous on. A perfect bangle for glamour and glitz, a great piece of jewellery that can be matched with other silver jewellery to create a unique and individual look.
A great bangle with a strong and distinctive look that provides a glamorous piece, highly polished providing lots of reflective bounce, the Imogen is a really popular bangle for ladies that want something distinctive for nights out or lunch with the girls.
The Imogen is high quality as well as distinctive, completely hand crafted in the West Country for Guilty Bangles, the finish is outstanding and the bangle has a weighty quality feel.
Subject to availability, the Imogen is available in small wrist, regular wrist and large wrist sizes.