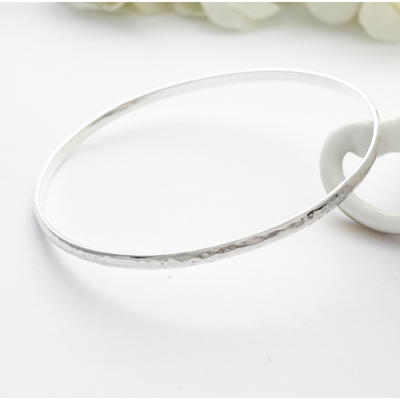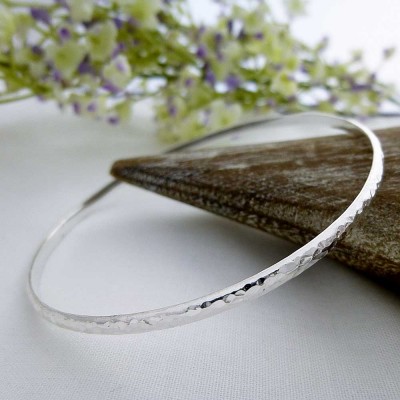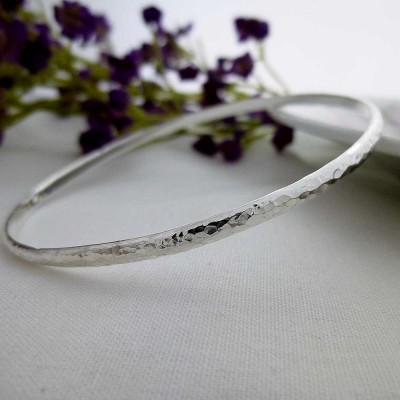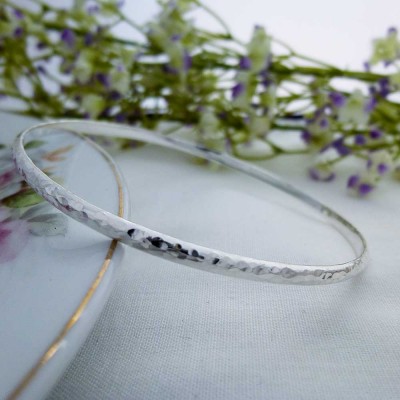 Georgia Hammered Slave Bangle
The Georgia ladies hammered slave bangle, simple, classic and elegant with a beautiful hammered silver texture that glistens in the light, perfect for a glamorous night out!
An extremely pretty silver slave bangle which is currently a very popular style of bangle and becoming one of our bestsellers here at Guilty Bangles. The hammered design of the Georgia Hammered Slave Bangle creates wonderful, textured detailing which captures the light beautifully.
Thin slave bangles are beautiful enough to be worn individually, or you can create your own unique silver slave bangle design by stacking this bangle up with other pretty silver slave bangles. This really is a lovely gift to give your loved one on a special birthday such as an 18th or 21st. Also a perfect present for Valentine's Day!