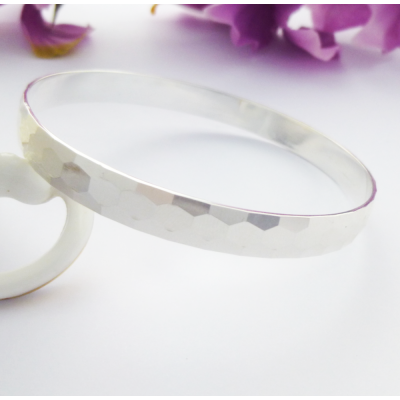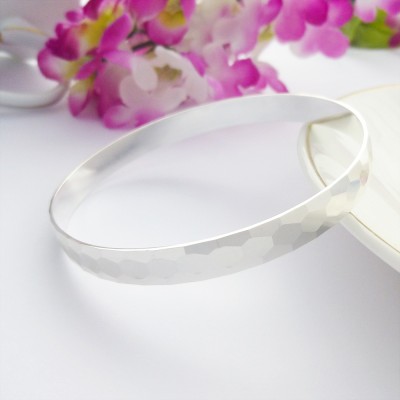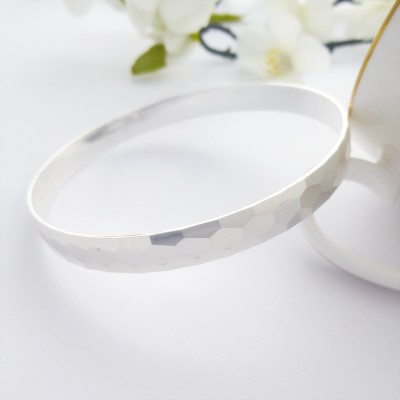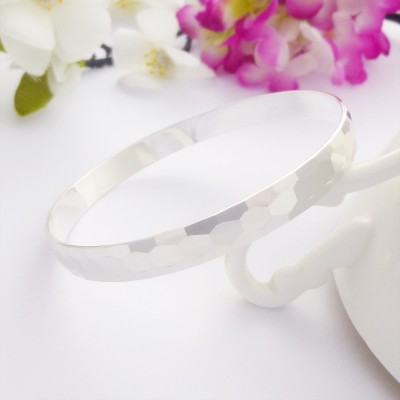 Honey Hexagon Slave Bangle
This pretty slave bangle is the latest addition to our slave bangle collection. It has a lovely hexagonal pattern which is reminiscent of bee hive facets.
The Honey Hexagon Bangle is a beautiful 925 sterling silver ladies bangle which gives you eye catching sparkle and elegance. It is a bangle that looks fabulous on and will compliment your chosen outfit beautifully. It is the perfect accessory to go with that little black dress or to wear with a pair of skinny jeans and a cute top.
Made out of 925 sterling silver and hallmarked in the UK. The internal diameter of the Honey Hexagon Slave Bangle measures 65mm and the width measures 7mm.