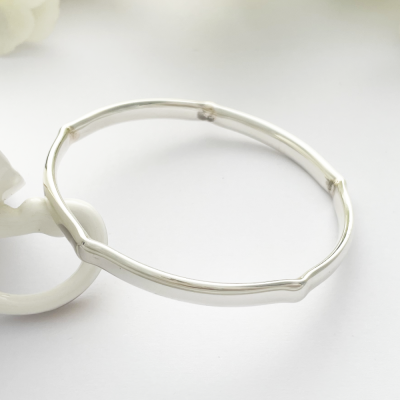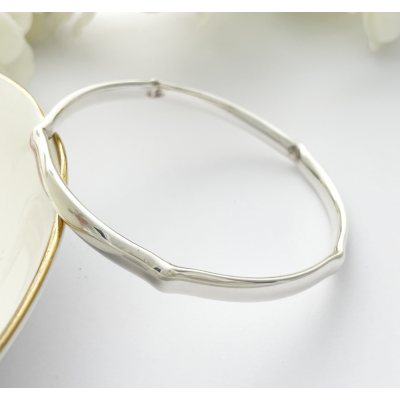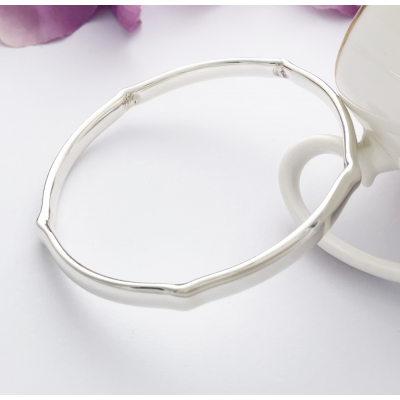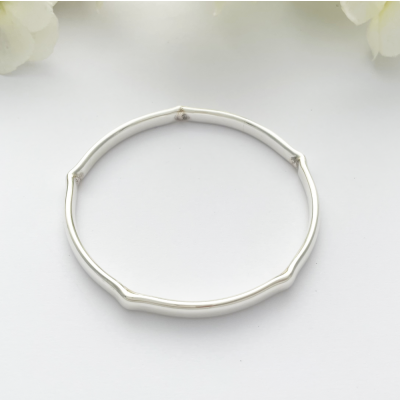 Indie Solid Silver Bangle
The Indie Solid Silver Bangle is a beautiful 925 sterling silver bangle which has been handmade in the UK. This bangle has an oval shaped cross section and features five textured crimps which brings this beautiful bangle to life.
This is a unique bangle exclusive to Guilty Bangles and it is a very popular style of bangle as it has all the traditional features of a silver bangle, with the addition of five equally spaced crimps. The Indie silver bangle is suitable for ladies of all ages as it has a timeless design that will never go out of fashion.
The Indie silver bangle is 5mm thick and the internal diameter is 63mm. This bangle weighs approximately 28g and has been handmade in the West Country.