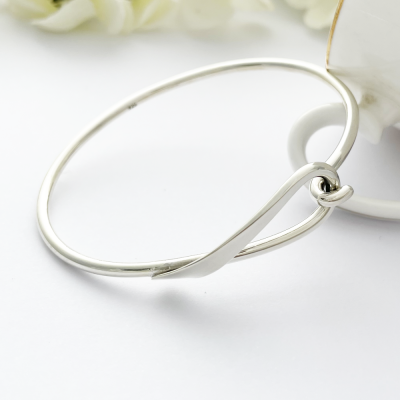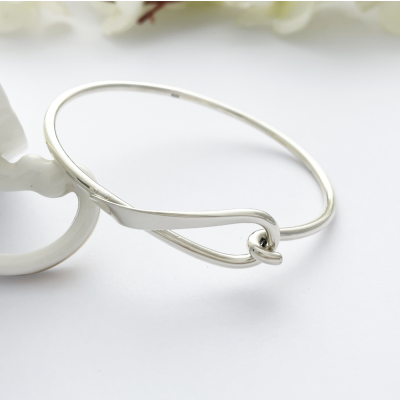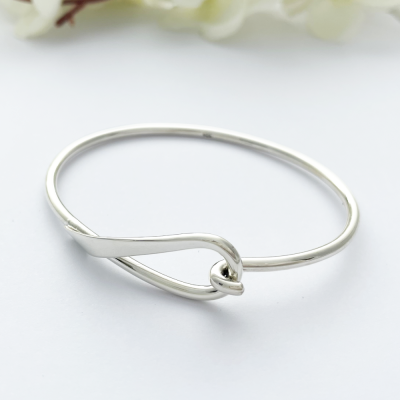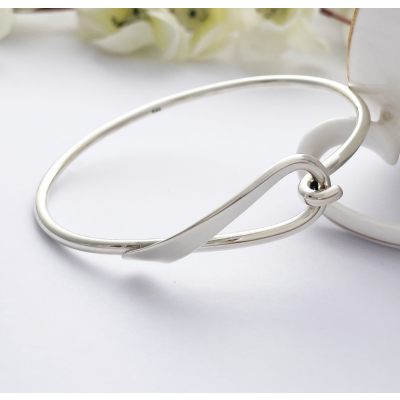 The divine Lyra Loop Silver Bangle is a beautiful elegant bangle which looks great on all ladies wrists. It has a loop and hook design ensuring it sits securely and snugly on your wrist.
The Lyra Loop 925 sterling silver bangle is a gorgeous bangle that is adored by all women. It is perfect for teenage girls as well as women who love their sterling silver bangles. The Lyra loop bangle is an oval shaped bangle and its longest internal diameter measures 62mm long. You simply unhook the clip, open up the bangle and once the bangle is placed on your wrist you simply hook it shut.
As this bangle does not need to travel over the hand it is perfect for teenage girls and ladies with small to regular size wrists. I wouldn't recommend this bangle to ladies who have slightly larger sized wrists as you would need to open the bangle gap quite a lot to get the bangle around your wrist and it may not close securely.