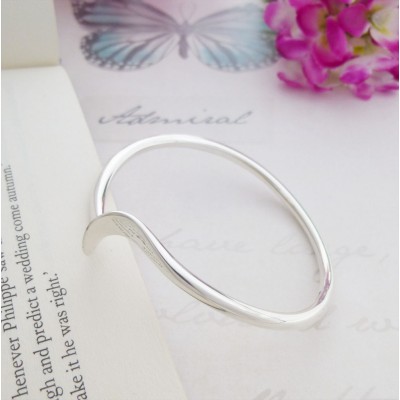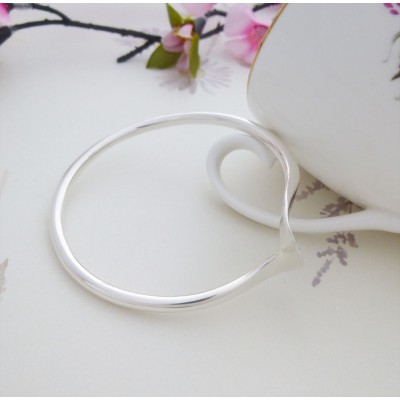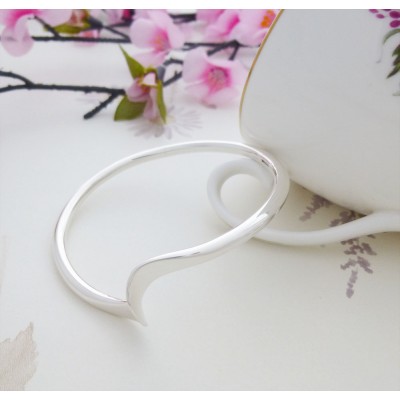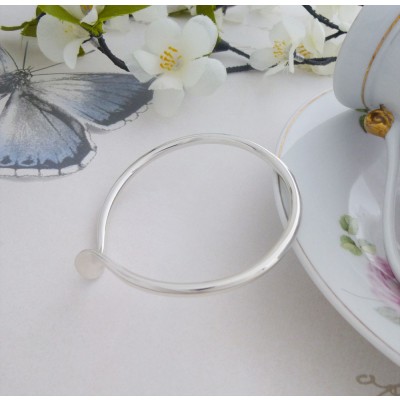 Talia Shaped Silver Bangle
Talia ladies solid silver bangle with a forged centre that completes a stunning design. This bangle is suitable for small to medium sized wrists the elegant forged twist sits in the centre to provide an elegant and contemporary design.
A fresh, modern and stylish design the central twist is beautifully finished creating a fabulous solid silver bangle. We at Guilty Bangles adore this addition to our solid silver bangle collection!
The Talia is made of 925 sterling silver, hallmarked in the UK and hand made in the West Country.