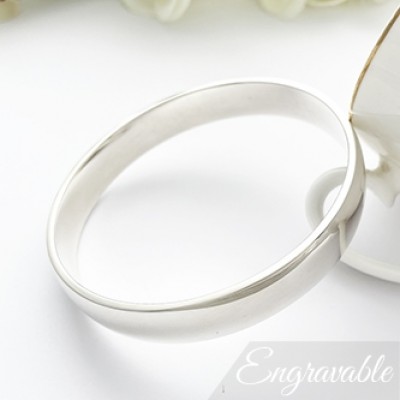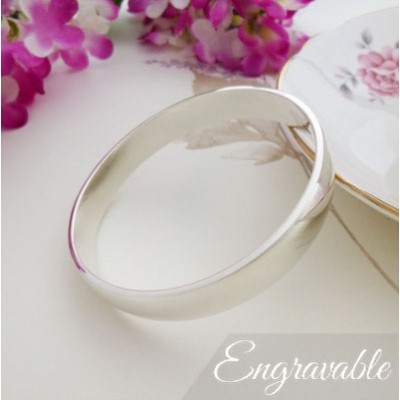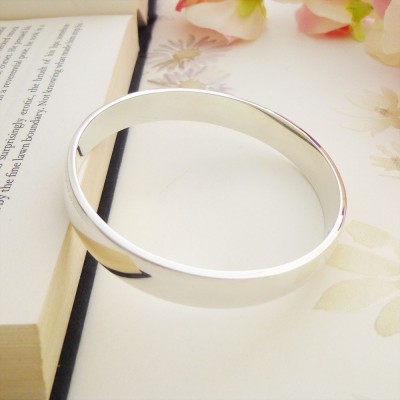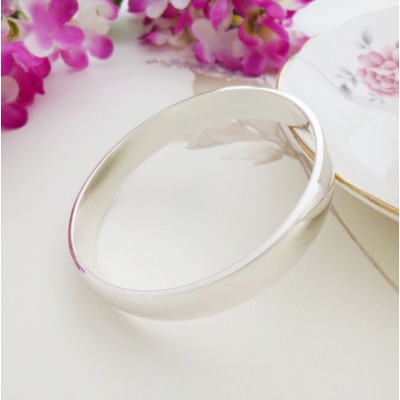 If you are looking for a heavy weight quality solid silver ladies bangle that has been hand crafted by a leading silver smith, the Ava is the bangle for you!
We at Guilty Bangles adore this outstanding bangle that measures an impressive 10mm wide and 3mm deep with a rounded outer surface and flat inside creating a D shape. A stunning heavy weight solid bangle in sterling silver for ladies that demand quality and one bangle that will never go out of fashion.
If you can afford the extra pounds then you will not be disappointed with the Ava!
The Ava is ideal for engraving and you can get your own message engraved on this bangle, view more in our Guilty personalised bangles range.
*This is the Ava Regular size bangle