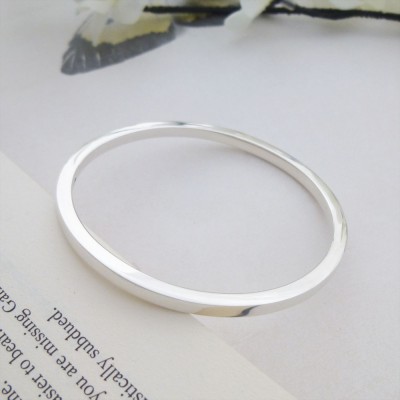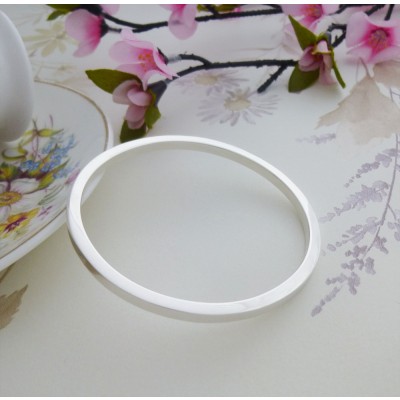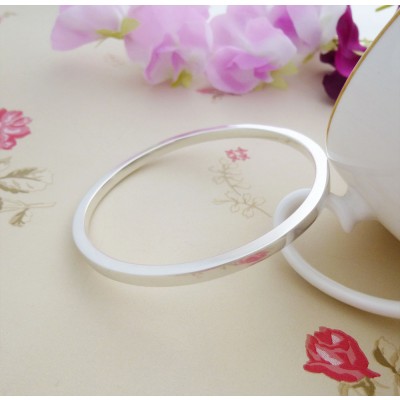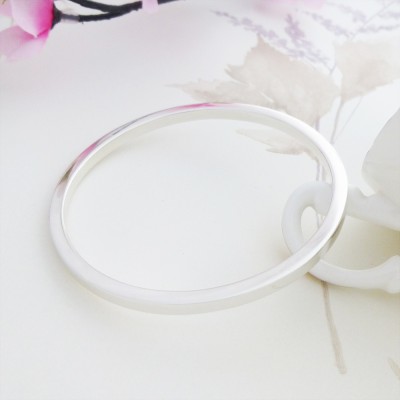 Antonia Large Square Section Bangle
The Antonia Large Square Section Bangle is a truly beautiful and unique sterling silver bangle. It features a square cross section creating sharp edges make it a statement bangle that you will adore!
The Antonia Large Square Section Bangle is perfect for women who have a slightly larger than average wrist size and it looks fabulous on. The Antonia Bangle is stylish, weighty and has a beautiful highly polished finish highlighting its contemporary edges.
The internal diameter of this solid 925 sterling silver bangle measures 67mm. if you were looking to engrave a message or name on a bangle the Antonia would be a perfect choice for you and is in our personalised silver bangles collection.
Subject to availability, the Antonia is available in small wrist, regular wrist and large wrist sizes.
*This is the Antonia Large size bangle