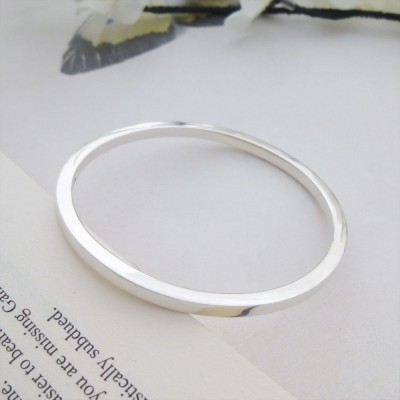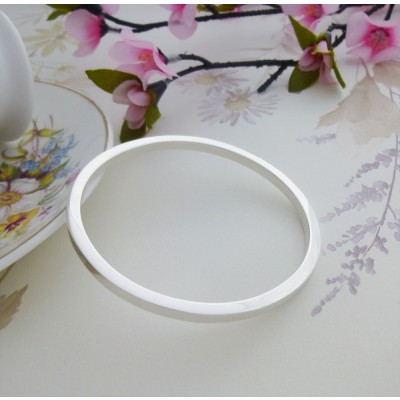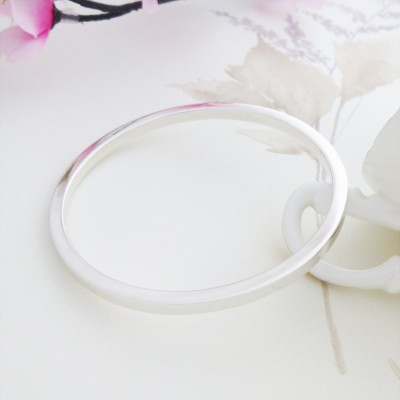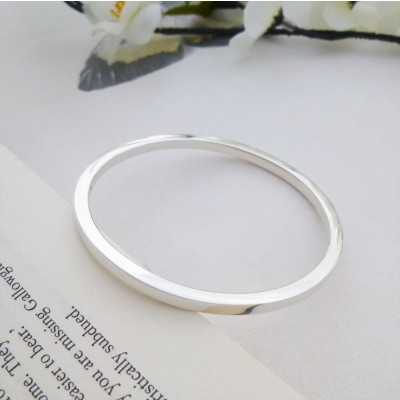 Antonia Small Square Section Bangle
The absolutely gorgeous Antonia Small Square Section Bangle is an extremely glamorous and chic bangle. We adore this exclusively designed for Guilty Bangles handmade sterling silver bangle and are pleased to make it available for women who have smaller sized wrists.
This bangle would also be perfect for that all important 16th, 18th or 21st birthday present as it is a perfect bangle for women of all ages. The Antonia Bangle measures 4mm wide and has an internal diameter of 60mm.
A stunning solid sterling silver bangle that has a beautiful highly polished finish. The Antonia Small is suitable for engraving and is in our personalised silver bangle range.
Subject to availability, the Antonia is available in small wrist, regular wrist and large wrist sizes.
*This is the Antonia Small size bangle