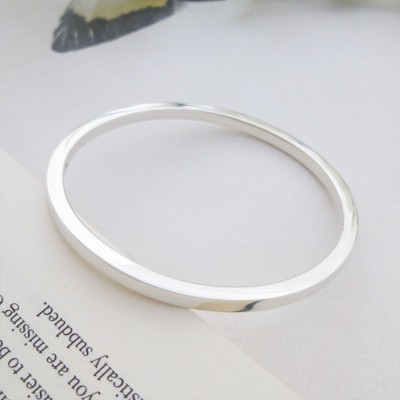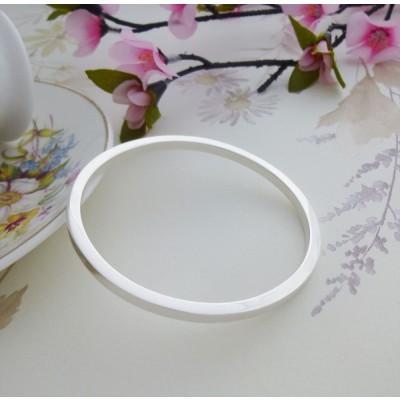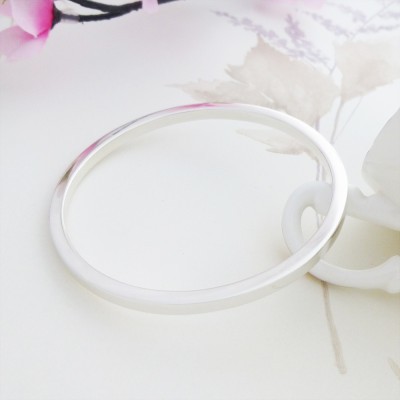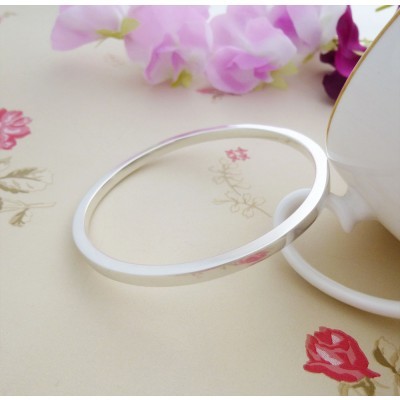 Antonia Extra Large Bangle
The Antonia Extra Large Bangle is a beautiful and stylish bangle that is solid and has a funky square cross section. If you are looking for a solid, quality silver bangle that has a larger size internal diameter to fit over larger size hands, then you will love the Antonia.
Finished and polished to the highest quality, the Antonia exudes style with a simple but edgy design. The Antonia solid square section bangle is one that will be admired, it sits beautifully on your wrist and with a defined weight, you will always know that you are wearing it!
A truly lovely bangle that would make an amazing gift, custom engravable and part of our personalised sterling silver bangles collection
*This is the Antonia Extra Large size bangle