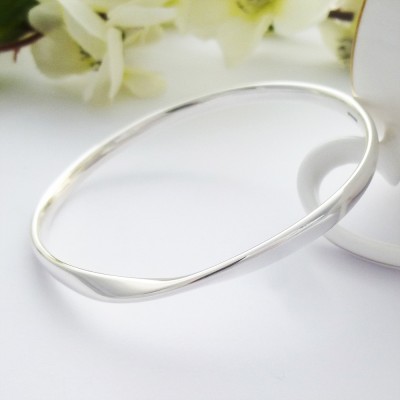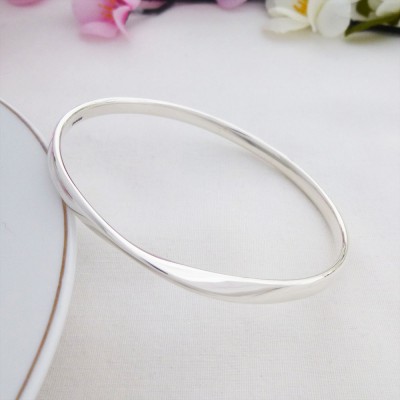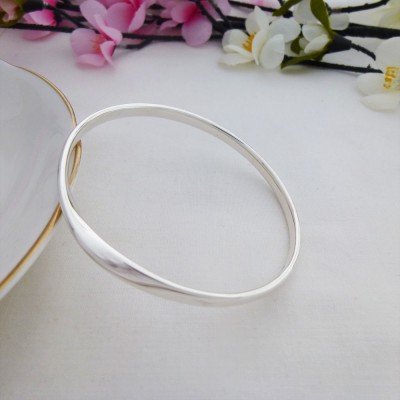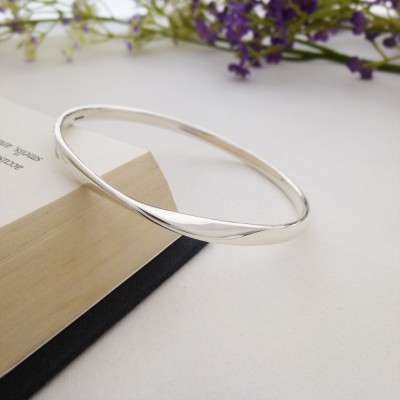 Trixie Large Solid Silver Bangle
The Trixie Large Solid Silver Bangle is a glamorous and elegant solid silver bangle that looks lovely on. It features a single twist in its design making it an interesting and popular ladies sterling silver bangle.
The Trixie has proven to be an extremely popular bangle, therefore we are delighted to make it available to women with a slightly larger wrist size with an internal diameter of 67mm.
If you are looking for a quality, chic sterling silver bangle then you will love this beautiful sterling silver bangle which has been designed exclusively for Guilty Bangles!
Subject to availability, the Trixie is available in small wrist, regular wrist and large wrist sizes.
*This is the Trixie Large size bangle