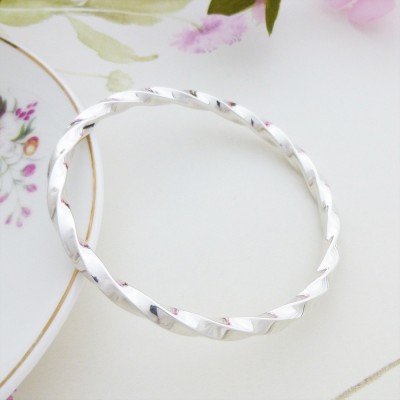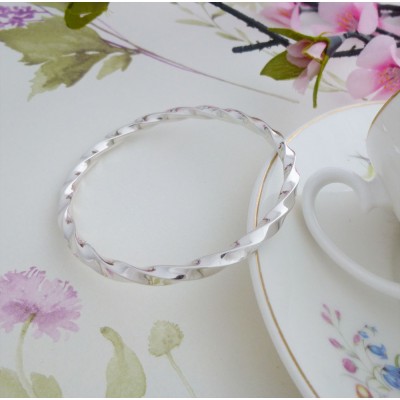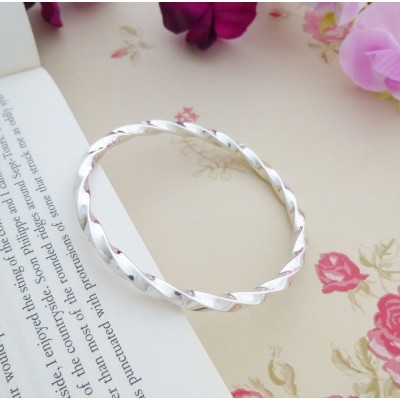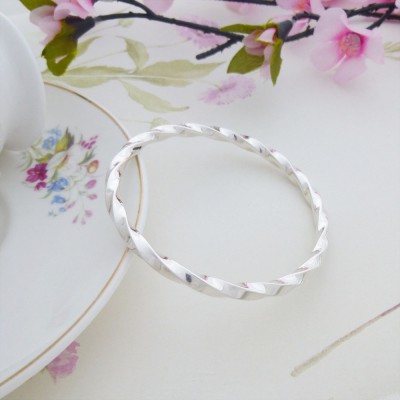 Imogen Large Twisted Silver Bangle
The Imogen Large Twisted Bangle is a gorgeous unique looking bangle that looks great on! The Imogen is already part of our exclusive range and we are delighted to have it made into a larger size making it suitable for ladies with larger sized wrists.
A very glamorous and high quality sterling silver bangle that has been handmade in the UK exclusively for Guilty Bangles! If you are looking for a bangle that is unique with compromising on style and quality then you will love the Imogen Bangle.
The Imogen Large Twisted Silver Bangle has an internal diameter of 67mm and meaures approximately 4mm wide.
Subject to availability, the Imogen is available in small wrist, regular wrist and large wrist sizes.