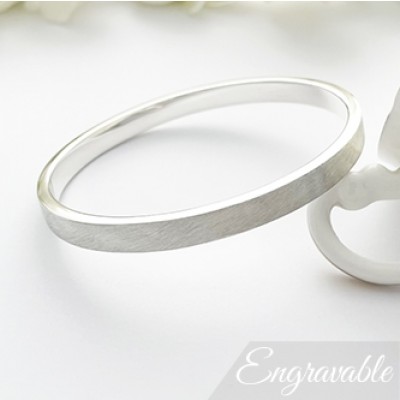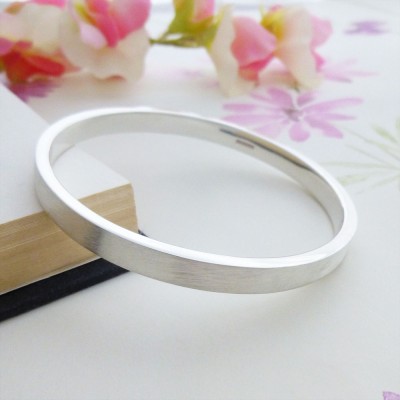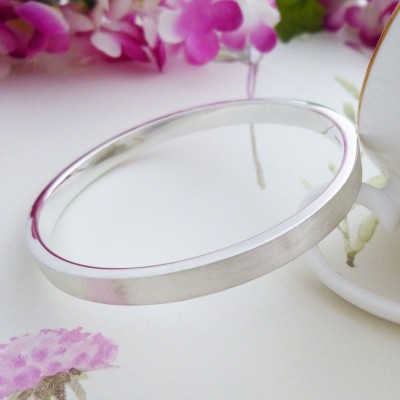 Contemporary, edgy and very beautiful the Elsa Frosted Silver bangle is an amazing statement bangle which looks fabulous on!. If you are looking for an original, chunky solid silver bangle then you will love this bangle!
Handmade in the West Country the Elsa Frosted Silver Bangle features a frosted, textured exterior which is unique and very cool. This bangle has a rectangular cross section creating sharp, sleek edges and it has a lovely solid, weighty feel to it.
A very unique and unusual bangle that boasts a fabulous contemporary design. Hallmarked and handmade in the UK, this bangle is perfect for most wrist sizes.As the Elsa is a solid silver bangle, it is available for engraving in our personalised silver bangles by Guilty range.
Subject to availability, the Elsa is available in small wrist, regular wrist and large wrist sizes.
*This is the Elsa Regular size bangle