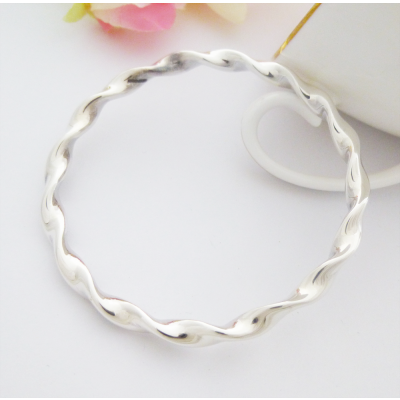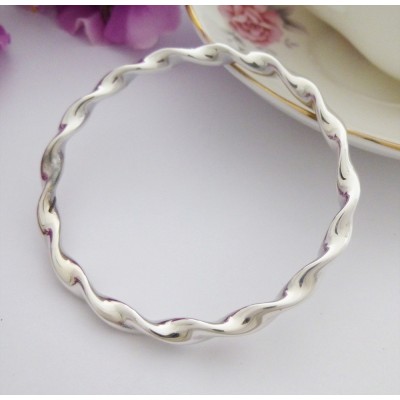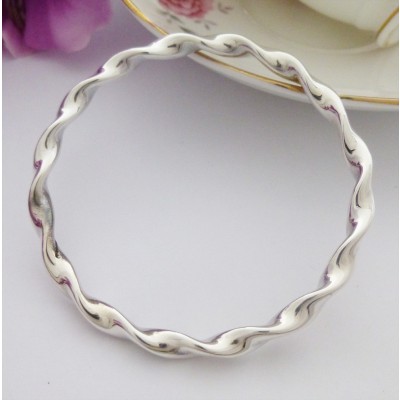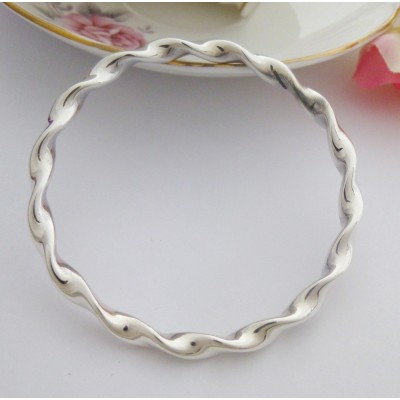 The gorgeous Tia Twisted Silver Bangle is a solid sterling silver bangle from Guilty that has been designed by one of our amazing silversmiths. With its contemporary twist design, this bangle is perfect for women who love their silver bangles and enjoy a slightly, edgier style. The Tia Bangle has been handmade in the UK exclusively for Guilty Bangles.
Twist style bangles are becoming very popular and the Tia Twisted Bangle has beautifully designed curves and edges. It measures 63mm in diameter making it a perfect size bangle for ladies with regular sized wrists.
Subject to availability, the lovely Tia Twisted is available in small wrist, regular wrist and large wrist sizes.
*This is the Tia Regular size bangle