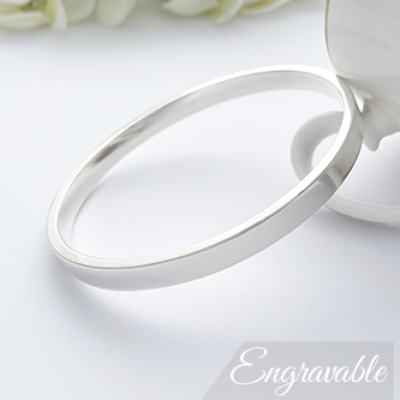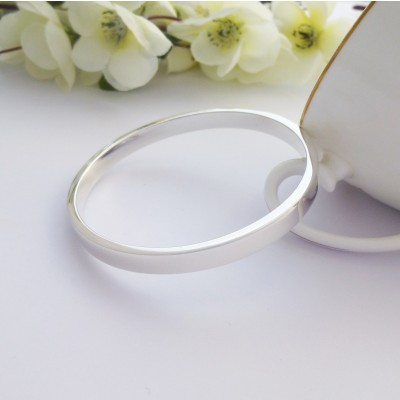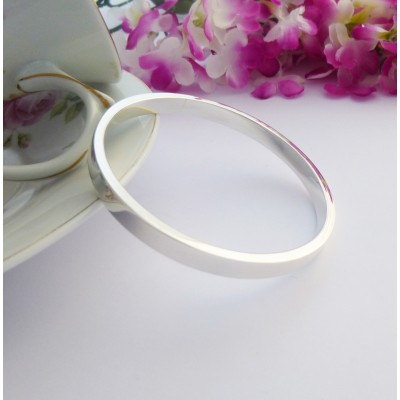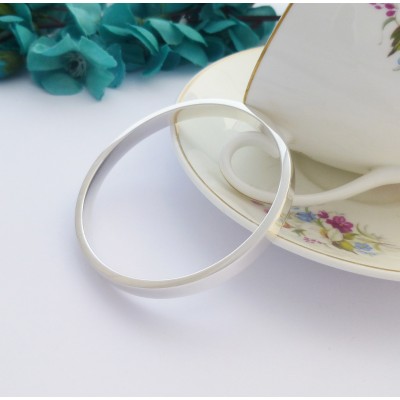 Anna Small Solid Silver Bangle
We love the Anna solid silver bangle and it is becoming one of our most popular bangles! With it's highly polished rectangular cross section, it is the perfect bangle to engrave a personal message on.
This stylish 925 sterling silver bangle looks stunning on and this Anna small size bangle is perfect for ladies with smaller hands/wrists. The Anna small has been handmade by one of our silversmiths and has a lovely, weighty, quality feel to it.
The beautiful Anna Small Silver Bangle has been hallmarked in the UK and measures 6mm x 3mm with an internal diameter of 60mm.
Subject to availability, the gorgeous Anna is available in regular wrist and large wrist sizes.
*This is the Anna Small size bangle