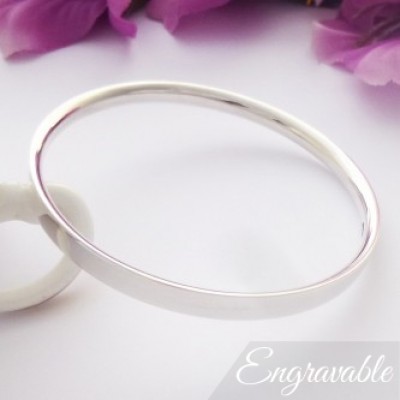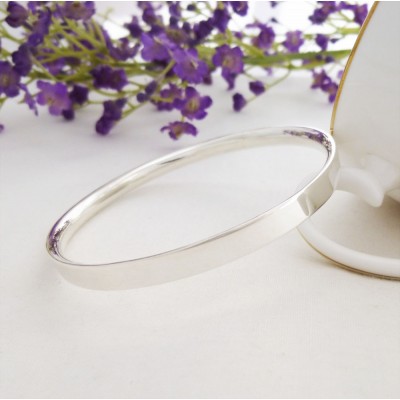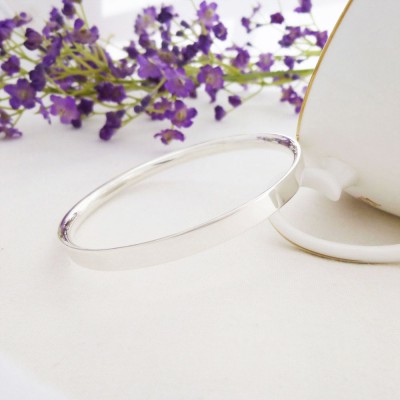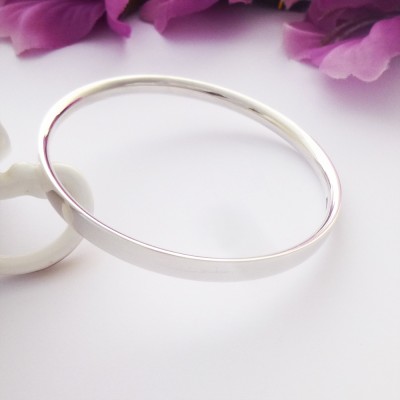 Darla Extra Large Silver Bangle
This is the Darla Extra Large size bangle. It is a solid 925 sterling silver bangle which has been hand made in the UK exclusively for Guilty Bangles.
We love the highly polished flat exterior of the Darla bangle and with the beautiful rounded interior it is a bangle which is comfortable to wear and can be engraved on the exterior.
This is a quality sterling silver bangle which is handmade in the UK and it is hallmarked 925 sterling silver. Suitable for ladies who have larger sized wrists/ hands. The internal diameter of this bangle measures approximately 71mm wide. The thickness of the Darla bangle measures approximately 5mm wide.
Subject to availability, the Darla is available in small wrist, regular wrist, large wrist and extra large wrist sizes.
*This is the Darla Extra Large size bangle