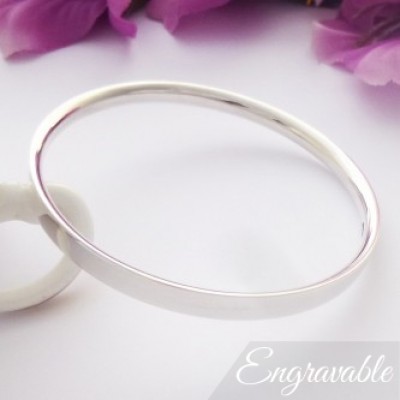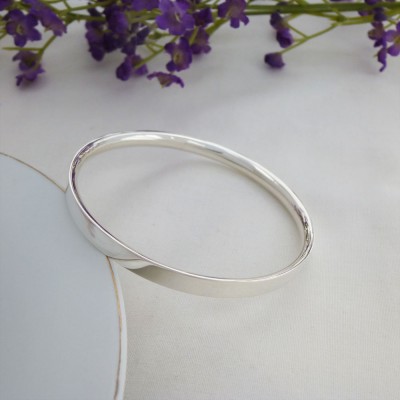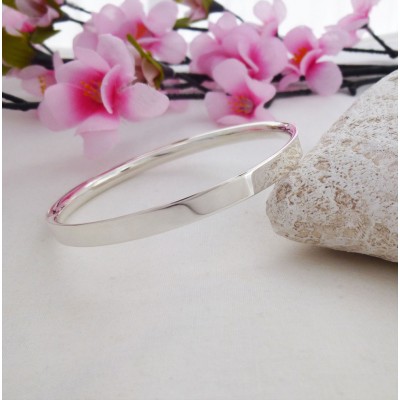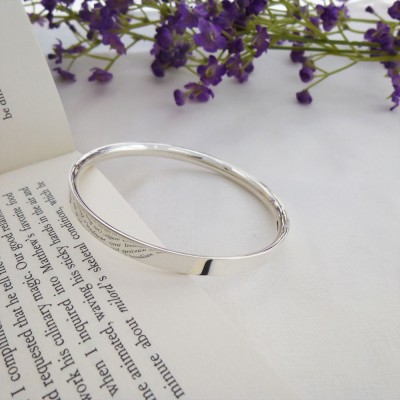 Darla Small Silver Bangle
A beautiful, chic sterling silver bangle, the perfect bangle for ladies with smaller sized wrists. Soft and curvy on the inside, with a flat shiny exterior which is perfect if you would like to engrave a special message for your loved one.
The Darla Small Silver Bangle is a very popular bangle and we are pleased to add it to our collection of bangles suitable for ladies with smaller sized wrists. Handmade in the West Country and designed exclusively for Guilty bangles, the Darla Small Bangle has an internal diameter of 60mm. If you want a great gift, the Darla small bangle is also part of our engraved bangles collection.
Subject to availability, the Darla is available in small wrist, regular wrist and large wrist sizes.
*This is the Darla Small size bangle