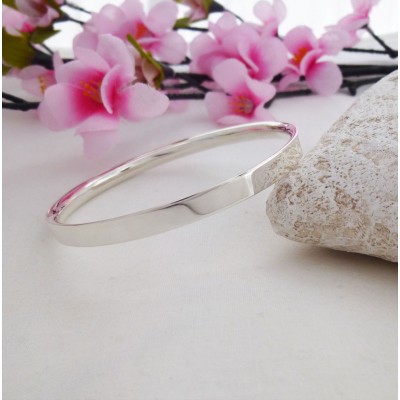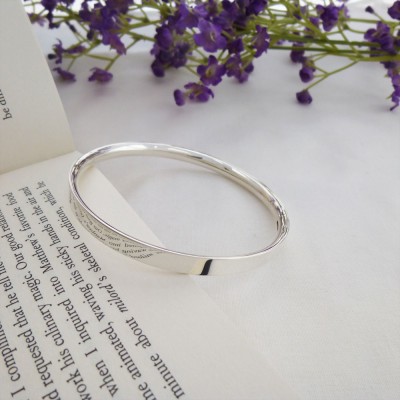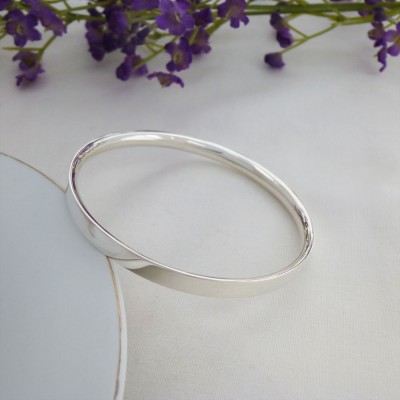 Darla Large Silver Bangle
The Gorgeous Darla Bangle has been a very popular bangle from the moment we first launched it two years ago! This stunning bangle is now available to women who require a larger sized bangle.
This gorgeous bangle has been handmade by one of our amazing silversmiths and is made out of quality 925 sterling silver. The Darla has a sleek square exterior with a beautiful curvy, rounded interior allowing it to sit comfortably on your wrist.
The Darla Large Silver Bangle is suitable for women with larger sized wrists with an internal diameter of 67mm and can be engraved as part of our personalised bangles collection
Subject to availability, the Darla is available in small wrist, regular wrist and large wrist sizes.
*This is the Darla Large size bangle