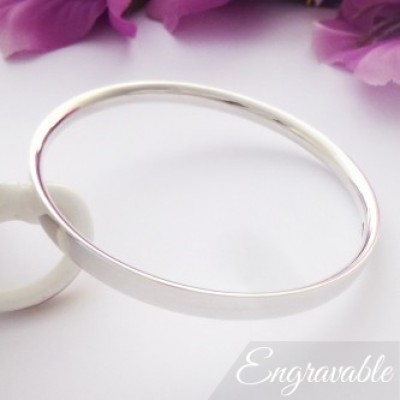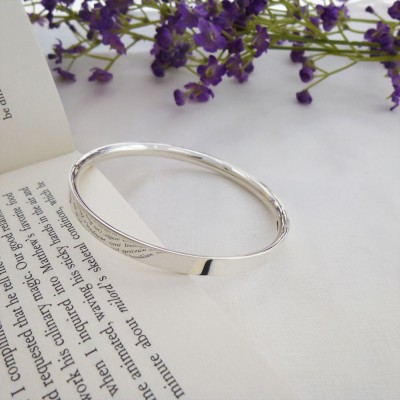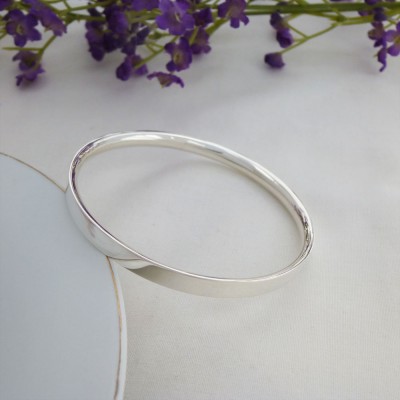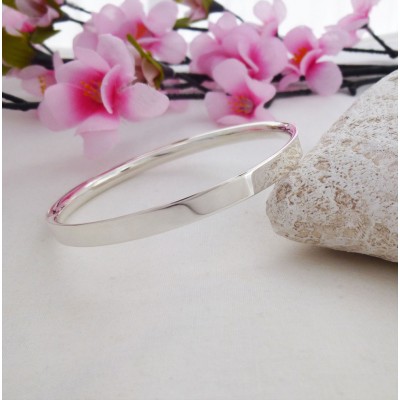 Handmade here in the UK, a contemporary solid silver bangle featuring a funky, shiny, square exterior which has a cool edgy look. The interior in contrast is soft and beautifully curved, allowing this bangle to sit very comfortably on your wrist.
Guilty bangles love the new addition of the Darla Solid Silver Bangle to our stunning collection of plain, solid silver bangles. With its fresh, sleek design, it is a wonderful complement to our fabulous range of sterling silver bangles here at Guilty Bangles and is also part of our Guilty engraved silver bangles collection.
The Darla Solid Silver Bangle is a quality sterling silver bangle which is handmade in the UK and it is hallmarked 925 sterling silver. Suitable for most small to medium sized wrists, the internal diameter of this bangle measures approximately 63mm wide. The thickness of the Darla bangle measures approximately 5mm wide.
Subject to availability, the Darla is available in small wrist, regular wrist and large wrist sizes.
*This is the Darla Regular size bangle