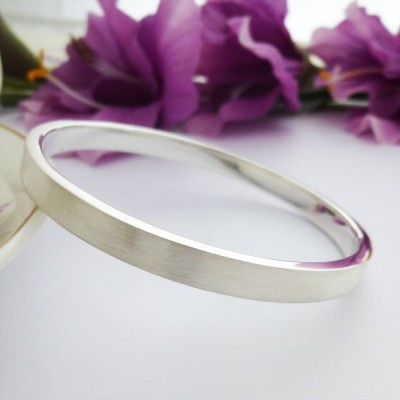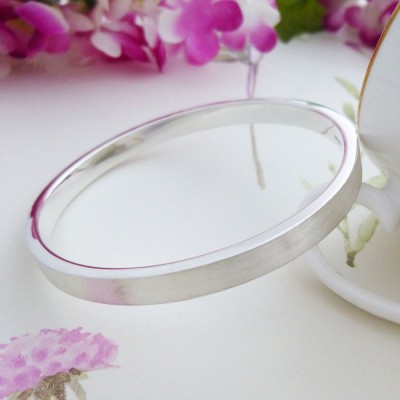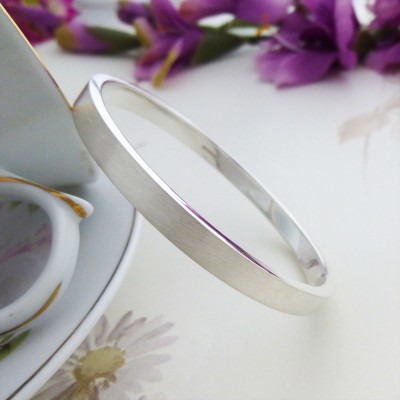 Elsa Extra Large Frosted Bangle
The Elsa Extra Large Frosted Bangle is perfect for ladies requiring a bangle that is larger in internal diameter to go over the hand. This is a really gorgeous bangle and with its frosted exterior it is unique, glamorous and contemporary.
This bangle has a lovely chunky, weight feel to it with a rectangular cross section that measures 6x3mm and an internal diameter of 71mm, this is the perfect bangle for ladies who struggle to get regular or slightly generous bangles over their hand. The Elsa Extra Large Bangle has been handmade in the UK exclusively for Guilty Bangle. As a solid sterling silver bangle, the Elsa Extra Large is also available with our engraved bangles service.
A truly beautiful bangle that would make a special gift for a loved one who love sterling silver jewellery.
*This is the Elsa Extra Large size bangle