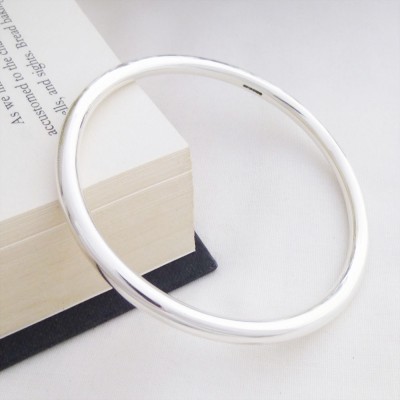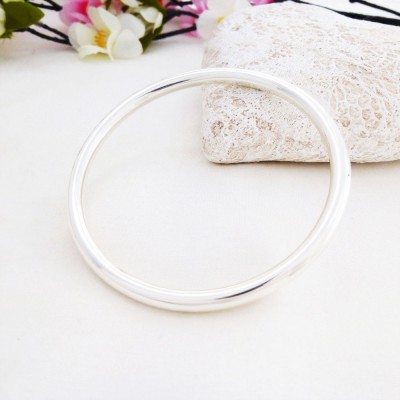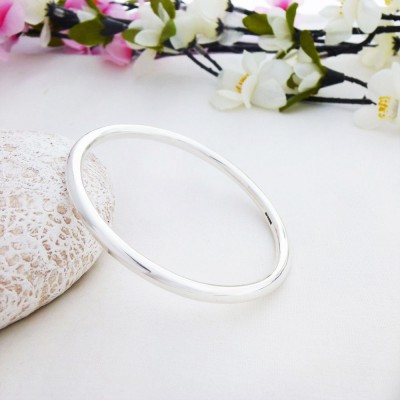 Isabeau Solid Silver Bangle
An impressive, solid, heavy bangle handmade in the West Country! Guilty bangles are extremely excited about the new Isabeau Silver Bangle which has been recently added to our collection and it is already a huge success!
You will not be disappointed with this gorgeous sterling silver bangle, it is hallmarked and has a beautiful elegance about it. The Isabeau Bangle is just the most perfect gift for your loved one, the simple design and quality of this bangle is just gorgeous and undeniably glamorous.
The Isabeau Solid Silver Bangle fits most medium sized wrists and the internal diameter of this bangle is approximately 63mm wide. The thickness of the bangle measures approximately 5mm wide.
Subject to availability, the Isabeau is available in small wrist, regular wrist and large wrist sizes.